Independent Planners See Financial Gains and Flexibility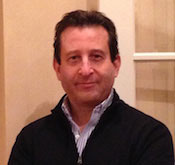 by Phil Rappoport, VP/Chief Marketing Officer of AgendaPop
I wrote the following article for the cover story of the October 2015 issue of "The Chatter," the official newsletter of the Capital Chapter of PCMA, the Professional Convention Management Association. As a provider of mobile event apps, we work with independent meeting planners who are integral to the success of meetings and conferences for associations and corporate clients.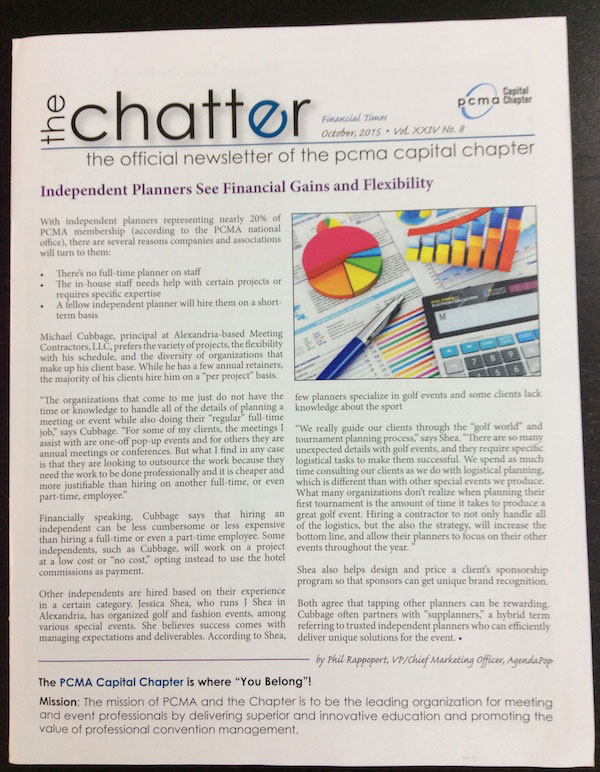 With independent meeting planners representing nearly 20% of PCMA membership (according to the PCMA national office), there are several reasons companies and associations will turn to them:
There's no full-time planner on staff
The in-house staff needs help with certain projects or requires specific expertise
A fellow independent planner will hire them on a short-term basis
Flexibility is Key
Michael Cubbage, principal at Alexandria-based Meeting Contractors, LLC, prefers the variety of projects, the flexibility with his schedule, and the diversity of organizations that make up his client base. While he has a few annual retainers, the majority of his clients hire him on a "per project" basis.
"The organizations that come to me just do not have the time or knowledge to handle all of the details of planning a meeting or event while also doing their "regular" full-time job," says Cubbage. "For some of my clients, the meetings I assist with are one-off pop-up events and for others they are annual meetings or conferences. But what I find in any case is that they are looking to outsource the work because they need the work to be done professionally and it is cheaper and more justifiable than hiring on another full-time, or even part-time, employee."
Hiring an Independent Meeting Planner Makes Financial Sense
Financially speaking, Cubbage says that hiring an independent can be less cumbersome or less expensive than hiring a full-time or even a part-time employee. Some independents, such as Cubbage, will work on a project at a low cost or "no cost," opting instead to use the hotel commissions as payment.
Other independents are hired based on their experience in a certain category. Jessica Shea, who runs J Shea in Alexandria, has organized golf and fashion events, among various special events. She believes success comes with managing expectations and deliverables. According to Shea, few planners specialize in golf events and some clients lack knowledge about the sport.
"We really guide our clients through the "golf world" and tournament planning process," says Shea. "There are so many unexpected details with golf events, and they require specific logistical tasks to make them successful. We spend as much time consulting our clients as we do with logistical planning, which is different than with other special events we produce. What many organizations don't realize when planning their first tournament is the amount of time it takes to produce a great golf event. Hiring a contractor to not only handle all of the logistics, but the also the strategy, will increase the bottom line, and allow their planners to focus on their other events throughout the year."
Shea also helps design and price a client's sponsorship program so that sponsors can get unique brand recognition.
Both agree that tapping other independent meeting planners can be rewarding. Cubbage often partners with "supplanners," a hybrid term referring to trusted independent planners who can efficiently deliver unique solutions for the event.